RE: ArkLand || Anti Hopping System || True Vote Weight || Daily Payouts || ArkLand Raffles! || Covered Fees | We cover your voting fee! || NO Min Balance for Payouts! || The Best Pool for Small Voters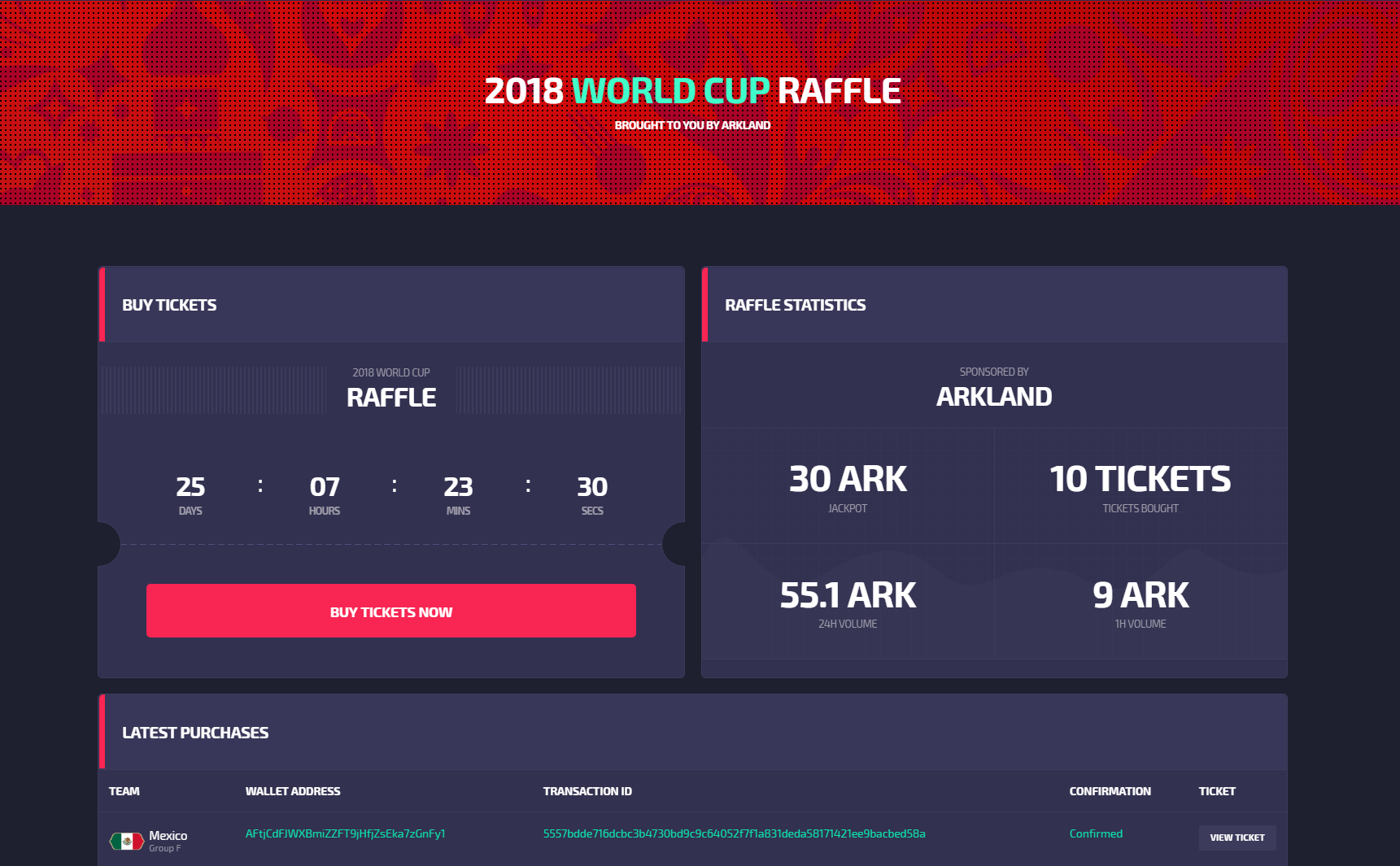 ArkLand is back with another fun raffle 😁 Everyone is welcome to participate!
You can buy your tickets here: https://worldcup.ark.land/
This is our 4th raffle using the ARK blockchain 😎, this time with a fun twist!
Like all of our past raffles, this one also runs on ARK's SmartBridge. This is the first ARK raffle running on a Provably Fair System, which allows players to check the fairness of every bet and confirm they have not been manipulated. You can read more about the whole process on our site!
With each ticket purchase, you get assigned a random team. You can directly change the outcome of the random algorithm with the SmartBridge field.
Each ticket purchase adds to the jackpot 💰 At the end of the World Cup, the ARK accumulated from the raffle will be distributed among everyone that has the winning team 😋
This is a great opportunity to get other crypto enthusiasts into ARK
Help spread the word 😍
PSA: Don't send Ark from exchanges as you're not able to input the smartbridge data! All invalid orders (such as this one from Binance) are automatically refunded their original amount minus the transaction fee (0.1 Ark), at the end of the day. Make sure you use either the Ark Wallet (on your computer) or the mobile wallet to send transactions. By the way, if you're on iOS, the mobile wallet has just been updated!
Good Luck!
posted in Delegates and Proposals